Houses for sale in Parla, Madrid
A tan solo 20 kilómetros de la capital madrileña se encuentra el municipio de Parla. Esta ciudad, que fue una población dedicada a la agricultura, la ganadería y la arriería, ha crecido considerablemente desde hace cuarenta años. En la época de los 60, Parla sufrió un gran crecimiento que atrajo a muchas familias de otras ciudades de España que estaban en busca de trabajo, lo que hizo que se convirtiera en una ciudad dormitorio.
Actualmente, Parla se ha convertido en una ciudad independiente que ha desarrollado sus propios servicios públicos y es una de las ciudades más pobladas de España, con más de 125 000 habitantes.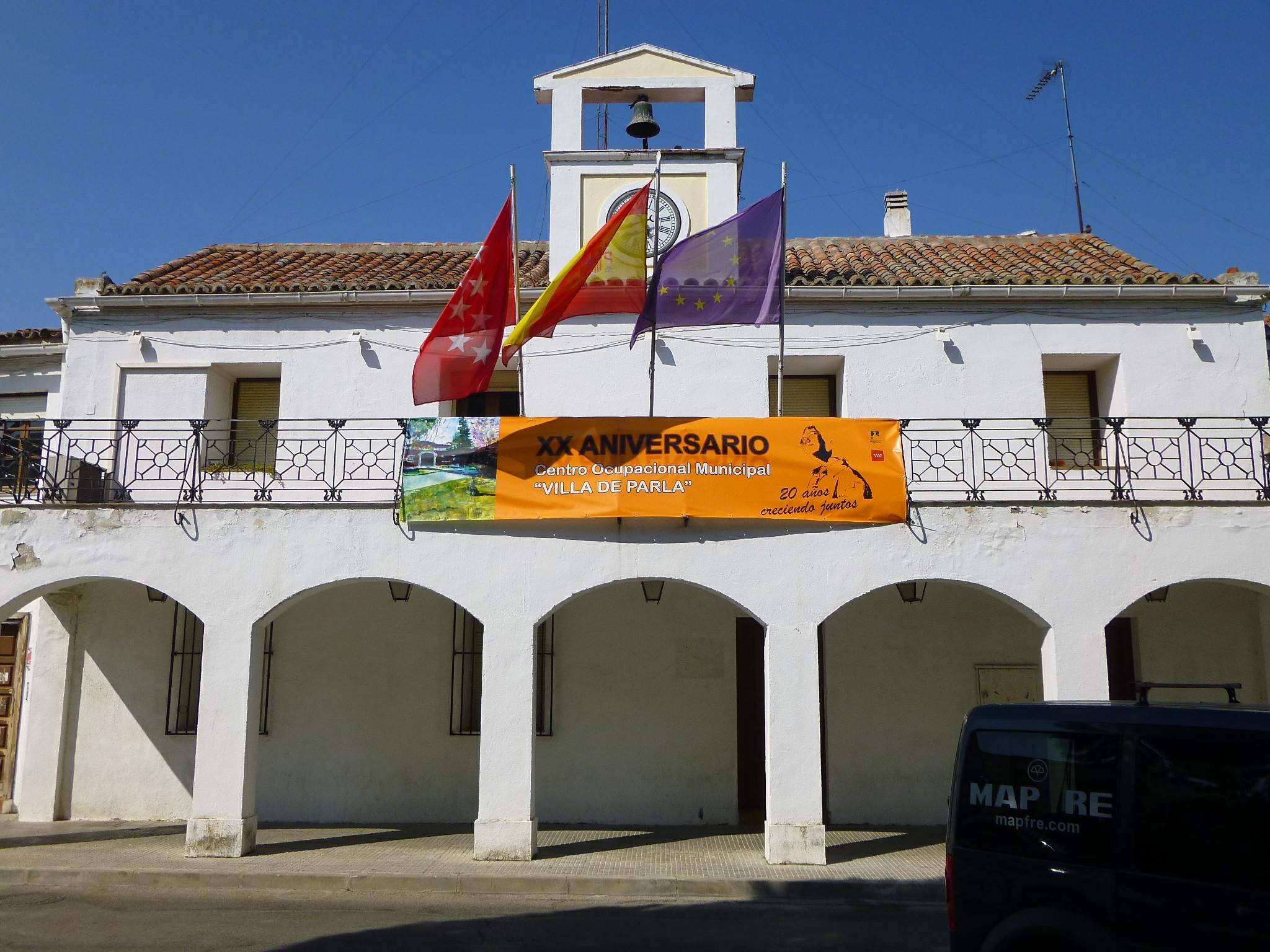 Subway line nearby
Bus lines
1
2
3
460
461
462
463
464
466
469
471
N806
Houses for sale in Parla, Madrid
At a good price
Prices adjusted to the market and without commissions
Without managing paperwork
We take care of all the formalities
Technically and legally certified
We carry out an inspection of all houses
Technology
Now with Tiko you can also buy a house with cryptocurrencies
Why to buy houses Parla
Fiestas del Agua
A mediados de junio, este municipio celebra las conocidas "Fiestas del Agua", con conciertos y actividades para todos los públicos, que siempre se han caracterizado por el espíritu reivindicativo de sus ciudadanos, que en los años 80 consiguieron acabar con los cortes de agua que sufrían en sus casas, de ahí su nombre.
Ermita de Nuestra Señora de la Soledad
En este municipio destaca como patrimonio histórico la ermita dedicada a su patrona, la Ermita de Nuestra Señora de la Soledad. Se dice que la fuente que se encuentra en su interior, llamado Calderillo, contiene agua milagrosa.
Culture
Parla es una ciudad con mucho encanto, con amplias aceras y zonas verdes y calles llenas de vida. Además, dispone de una gran oferta de colegios y centros educativos, bibliotecas y centros comerciales.
Su situación geográfica, tan cercana a la capital, es una de las ventajas de vivir en esta localidad. Además, está rodeada de un entorno natural, ideal para los amantes del deporte y de la naturaleza.
Houses for sale in Madrid, Parla
En nuestra cartera de viviendas a la venta puedes encontrar los siguientes pisos a la venta en Parla. Recuerda que con Tiko no tendrás que pagar comisiones, ya que somos los propietarios directos. No pierdas la oportunidad de encontrar la casa que buscas en esta localidad.
Find out more
This is how you can buy a house with tiko